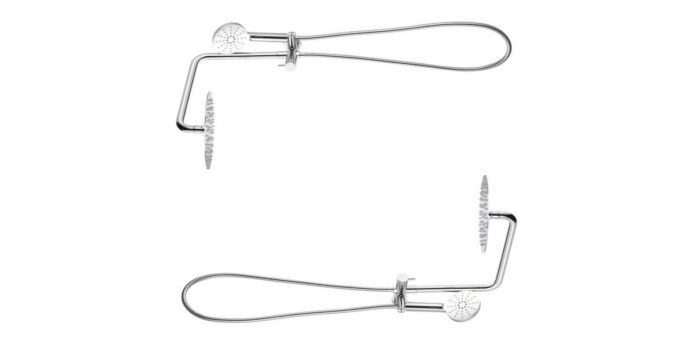 If you love taking a shower in the morning or at night, you will surely know that the nature of water flow as well as the water pressure is very important. There are different kinds of shower heads, and they all offer different kinds of water pressure and showering experience. Recently, rainfall shower head products have been becoming a popular choice because of the comfortable and soothing showering experience they offer.
As you read on, you will get to know the main differences between rainfall shower heads and normal shower heads as well as some of the trending models of this year.
Differences Between Rainfall Shower Head And Normal Shower Head
Read on to know how rainfall shower heads are different from normal shower heads. It will help you understand which will be a better choice for your bathroom.
1. Size Differences
In most cases, rainfall shower heads have a larger and wider size as compared to the traditional normal shower heads. The main reason for the size difference is because they offer different showering experiences. Normal shower heads have a gentle spray of water, while rainfall shower heads offer a concentrated water stream at the person taking a shower.
2. Fitting And Mode of Operation
While rainfall shower heads are mostly fitted horizontally, normal shower heads need to be fitted vertically. Rainfall shower heads have a manner of spraying water right at the user, while normal shower heads stream water outwards. You need to make sure that there is enough space under rainfall shower heads for a comfortable showering experience.
3. Pressure Of Water
In case of normal shower heads, water flows out gently with a constant pressure. Rainfall shower heads offer a rain-like shower, so it feels like water is at a lower pressure, but this is not true at all. The water pressure depends on the source, and in most cases, the shower heads can be adjusted to give the desirable water flow speed.
4. Cost Factor
Normal shower heads cost way less than rainfall shower heads. They come with cheaper counterparts while rainfall showerheads are meant for quality and elegance.
Trending Models In 2022
Check out these trending rainfall shower heads models that you can use for your homes or your businesses.
1. Stainless Slim Shower Head
This black stainless steel is a great choice for any kind of bathroom. The matte black finish and the smooth look adds elegance and sophistication to any bathroom. The swivel ball joint lets you adjust the direction and the black color looks really appealing!
2. ABS Plastic Shower Head
This chrome, round plastic shower head is made to suit any bathroom. The polished finish and the durable materials are a great choice for any bathroom shower head. The ABS plastic used is lightweight and easy to install. The swivel ball joint lets users adjust the shower direction according to their needs.
Conclusion
Choosing the perfect shower head may seem like a difficult task, but Declinko has got you covered. They have a wide range of shower heads for you to choose from, and each come with its own features and specifications. If you go through their wide collection, you will surely find something that stands out. If this is your first time buying your own shower head, there is no place better than Declinko!