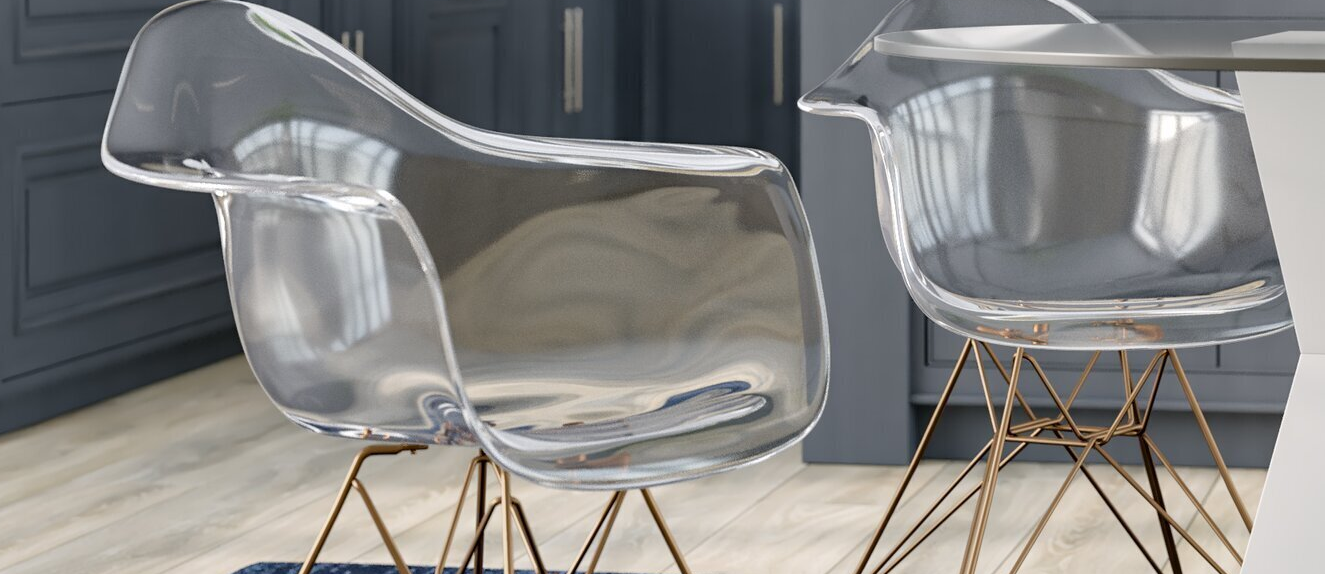 Acrylic chairs are a great choice for any room in your home. They're not only stylish and comfortable, but they can also be easily customized to fit the color scheme of your space.
The following are some ideas for styling an acrylic chair:
Consider Your Theme Color
Choose a chair with a bold color and simple design to complement other pieces in your living room or bedroom. For example, if you have an accent wall in red, purple or blue, you can go with white or black acrylic chairs that are simple in design. These colors will enhance the look of the chair without taking away from it.
Choose Your Appealing Styles
Use several different styles of acrylic chairs in one room so that they don't all match together too closely. For example, if you have a round dining table with four chairs around it, use two large square-shaped chairs on one side and two smaller triangular ones on the other side instead of all four being exactly alike. This will make your dining table look more interesting and less monotonous than if it were full of matching chairs.
Consider an External Matching Theme
Use a colorful rug to tie the chair into the rest of your decorating scheme. Rugs can really make or break a room. If you have an acrylic chair sitting on top of a boring beige carpet, it might stick out like a sore thumb. Instead, try adding a fun rug that coordinates with your furniture and other accessories. This will help tie everything together and make it feel cohesive instead of disjointed and random.
Use LED Lights on Transparent Acrylic Chairs
LED lights are very popular nowadays and they make great additions to any type of event. You can use them on your tables as well as on your chairs – especially if they have transparent backs like these ones do! The best thing about using LED lights is that they don't require electricity and they come in many different colors, so you can choose whichever color scheme fits your event best!
Let Your Imagination Run Wild
If you're not sure which style would work best for your needs, let your imagination run wild! You might want to go with something playful like polka dots or stripes, or try something more subdued like flowers or geometric shapes. It all depends on what kind of mood you want to create in the room.
Upholster Colour Matching Fabric on the Acrylic Chairs
Upholstering your acrylic chairs can be a really great idea if you want to give them a new look. However, it is important that you choose a colour that matches with your current décor style. If you have a modern house and want to match it with an upholstered chair then go for a vibrant colour like yellow or orange. But if you have a classic house and want to match it with an upholstered chair then go for a neutral color like black or grey. The best thing about acrylic chairs is that they are very easy to clean so no matter what kind of fabric you choose for them, they will always look good in any setting!
Conclusion
Both design and style are only accessories for using acrylic chairs. In fact, you can really set off with the addition of the table which provides you a warm atmosphere in your house, office room or restaurant.
So, generally the best way to have a great time when you have acrylic chairs is by deciding on a good color for them. This can be done by simply considering what colors will work well with your home's theme. The next step is to make sure that the colors you use in your area blend well so that they do not look out of place and are easily blended with the colors that happen to be available in your area.