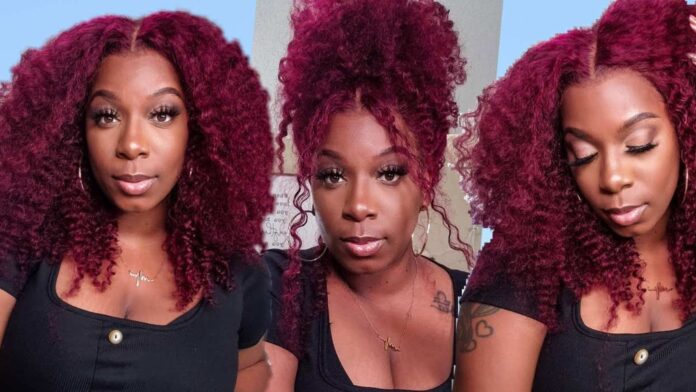 If you want to stand out from the crowd, getting a brilliant burgundy wig is a sure-shot way. Burgundy is a popular and versatile color that suits many skin tones. Moreover, getting a burgundy wig can save your hair from the damage of dyeing your locks in that shade.
If you have got your hands on a burgundy wig, you may be confused about your styling options with this shade. Don't worry, as there are several ways to style burgundy wigs for daily routine and special occasions. Here are some ideas to get you started in style with the burgundy wig on your head. Keep reading.
Some Ideas To Get You Started In Style With The Burgundy Wig
Straight And Sleek
One of the best ways to carry the burgundy wig is in a sleek and straight manner. Make sure to get a high-quality straightener if you do the home styling. Use a heat protector before getting started. Brush your hair and straighten thin strands to get a sleek, modern look. You can carry this look for a fancy evening, a special event, or a dinner.
Beach Waves
Beach waves look great on any hair length and any hair color. Burgundy is no different. You can style your wig with soft beach waves or more defined ones to last longer. The waves hairstyle is a great option for any occasion. You can take them out for an event, wear them at lunch, or for a regular workday. The waves add texture and volume to your hair. They give a defined and put-together look to your burgundy wig.
Short Bob
If you want to try something unique and drastic, go for a short bob. Add fringes or bangs in the front to add to the style quotient. The short bob on a burgundy wig is an amazing choice. Adjusting to this length may take a while if you habitually carry long wigs. However, you can straighten or curl your bob look, which will go perfectly with all your dresses.
Tight Curls
This style is also a bit different, but it looks great if you have a long burgundy wig. Tight curls add volume to the wig hair and make it look ultra-glamorous. Curls make a fine hairstyle for both night and day events. It may take extra care to maintain the curls or even to get them in the first place, but it is worth the effort.
Things To Remember When Styling The Wig
Before you get started with styling the hair, make sure to keep a few tips in mind. Make sure the wig is completely dry, or else you won't be able to style it correctly. Know which style you want to go with, so you can choose the right styling tool. Apply the correct ingredients to protect your hair. You can also add embellishments to take the styling a step further.
Conclusion
There are several ways to style a burgundy wig that you can use to wear with grace and elegance. Burgundy is a hot-favorite color among the current fashion trends, and you won't regret getting a wig to carry that shade. The main issue with getting a wig is picking a way to style it, and now you know that too. So, go ahead, get that rocking burgundy color, and become the new sensation of your group.