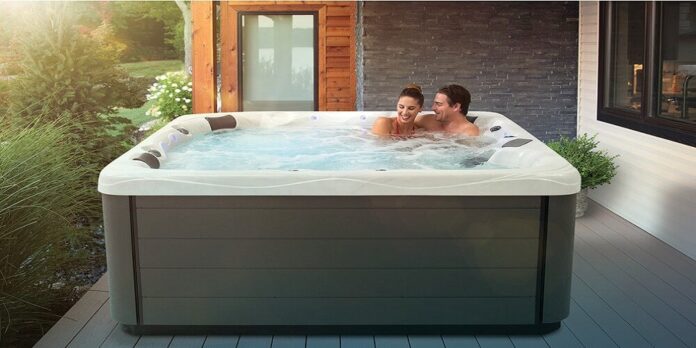 If you own a hot tub in your home, it's important that you properly care for and maintain it. Even when you visit website about hot tubs, you will most likely see steps on how to take care of your hot tub. These steps may include adding in hot tub chemicals, regular inspection, and cleaning; to ensure that the water retains its pH and alkalinity.
What kind of chemicals do you need for your hot tub? If you're yet to find an answer to this question, then stick to this read.
Why Do You Need Hot Tub Chemicals?
Even though there are hot tubs that are designed to be self-clean, testing the water daily will ensure that the water remains crystal clear each time you walk in. As it contains hot water, the possibility of bacteria developing and causing irritation to the body may increase.
Fortunately, you can use chemicals to treat your hot tub in just a few minutes.
Hot Tub Chemicals that You Need
These are hot tub chemicals you should get familiar with:
1. Chlorine
The first common chemical that comes to mind regarding hot tub treatments is chlorine. It serves as a handy sanitizer and also fills in for shock treatments. This makes it one of the most essential chemicals to include in your list especially as a beginner.
Chlorine helps to create an unconducive environment for fungi, bacteria, and other microorganisms. In simpler terms, it's effective.
 2. Bromine
This chemical is the next best alternative for chlorine. You can use it to adequately sanitize your hot tub. You can find bromine in either tablet or granule form. If you have sensitive skin, you can opt for this as it's less harsh.
If you've always loved chlorine, you will love this too because there are lots of similarities between them.
3. Biguanides
This is a non-chlorine hot tub chemical alternative that can also be used to thoroughly sanitize the water. Unlike some other chemicals you may have heard of, biguanides don't contain any form of bromine, chlorine, or some other ingredients for sanitization.
This means that if you are using the biguanides chemicals you should expect to completely switch to other sanitizing systems. There are certain downsides to using this chemical, so it may not be the best alternative regarding proper care if hot tub.
4. Filter Cleaner
By now, you already know that cleaning is the first essential part of caring for your hot tub. For this purpose, you should sort a special formula that will effectively get rid of stains and bacteria from the hot tub filter. If you're confused about what to use, you can consult a specialist.
Preferably, you can opt for filter cleaners that don't contain harsh bleach or acids but still have the ability to loosen grime, dirt, oil, and hair.
Final Thoughts
There is a wide range of chemicals that you must use to take proper care of your hot tub. If you're a beginner hot tub owner, this guide is for you as it successfully simplified the sort of safe and easy-to-use chemicals that you should adopt.