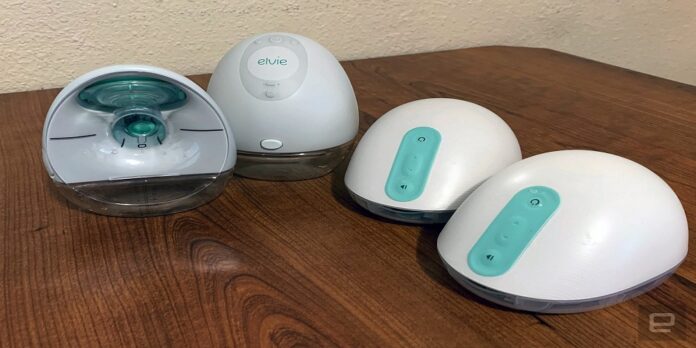 Breast pumps are used to extract milk from the mother's breast by suction mechanism. These pumps are becoming popular by the time because mothers are working hard to play their roles in society's development.
About 47% of women are involved in labor participation worldwide, and many are mothers. As you cannot change the fact that women's involvement is essential in society, many inventions are made to reduce their workload at the family level. And breast pumps are also on the list.
However, when looking for the right breast pump for yourself, you might get confused by countless available options. So, it's essential to know the factors that help you find the best breast pump on the market.
So, let's find out those factors!
1. Type of Breast Pump
Various breast pump types are based on their design, working mechanism, and other features. But the most common option you'll see in the market are manual, electric, wearable, and battery-powered pumps.
Manual – Handed operation, simple to use and clean, affordable, no specific requirements (battery, electricity)
Electric – Work by connecting with an electricity outlet, expensive but convenient, fastest among all types.
Battery-powered – Have integrated battery for operation, portable, price is same as electric ones, cleaning might be difficult.
As you can see, all of these types have limitations; it's better to decide based on your requirement.
2. Price
Breast pump prices vary from brand to brand and type to type. When choosing the pump, make sure not to buy cheap products, as they can harm your baby's health. However, cheap products don't mean you should purchase manual ones.
Many reliable brands like Bella baby offer high-quality, FDA-approved products at affordable prices. You can even check their product reviews on sites like Amazon or their official site bellababy-med.com and buy a product that fits your budget.
3. Workplace Needs
You can also pick the breast pumps based on your workplace needs. For example, if your job is in a field with no outlet available, battery-powered pumps would be the best for you.
In contrast, if your job shift schedule is tight with particular breaks, it's better to have electric pumps because they work faster than any other option. You can also have wearable pumps to do two jobs at a time.
4. Mobility and Travel Needs
The portability of breast pumps is essential when you are going on trips with your family or you are out on the job with your baby. So, if mobility and traveling are your plans, you should consider;
The size and weight of the pump
The working needs of the pump (electricity, battery)
The compact design of the pump
5. Pumping Frequency
As mentioned above, almost all types of breast pumps have different pumping frequencies. You can choose the frequency rate, thinking about some practical things and personal preferences.
Conclusion
Choosing the right breast pump is essential to enjoy its convenience. If you don't consider the above factors, you might end up getting the wrong pump and then struggling to deal with pumping rather than saving your time. So, hopefully, this article will help you make the right choice.